Out of the Ashes a Trade Show Will Rise
Updated: Jul 2
We shook the dust off our trade show dictionaries that have been tucked away in the archives of our brains for far too long and brought our first booth of 2021 to life at the recent Sweets & Snacks Expo!
Good Time Creative packed their bags for their first trip of 2021, and hit the show floor for the first time in over a year, this past week at the Sweets and Snacks Expo in Indianapolis. It was an unfamiliar feeling in such a familiar environment. It only took us a couple of hours to get back into the swing of things and once we did we let muscle memory take over.
We worked with Stuffed Puffs on their first exhibit as they prepared to showcase their fast growing brand at their first ever trade show event. Our teams aligned seamlessly and we brought their brand to life on the show floor through a custom camp site themed booth. No detail was overlooked and we carried their campground theme through every element, including: a semi-private tent structure for meetings, directional post signage in the front corners of the space, string lights draped across the top of the space, and a turf floor with a custom vinyl inlay under the tent. There was even a campfire area where attendees could sit and enjoy product samples while watching the brand's newest commercial featuring chart topping Dj, Marshmello.
Sweets and Snacks Expo was the first trade show to be held in Indianapolis in 2021 and the first food industry trade show in more than a year.
Being a food service show, we knew there would be some different regulations in place than what we are used to at these events prior to Covid-19. Masks were required, yet not strongly enforced across the building. Sampling looked different with no prep/service from the booth. Samples were distributed by exhibitors to attendees in full size packaging or pre-packaged individual sample packs. No open product without packaging was seen on the floor and sample bowls with unpackaged product were not allowed.
Something else was missing and can clearly be seen in photos of the event (and felt by those walking the hall), you guessed it - aisle carpet. Aisle carpet has been a missing component from many shows that have taken place since re-opening in the Fall of 2021. The lack of aisle carpet is less about reducing potential contamination, and more about saving on budgets and labor. Industries across the country are feeling the pain of hiring back labor while also working on tight budgets as the world continues to "come back to life" post Covid. The trade show industry was one of the most highly impacted from job loss and financial impacts. Aisle carpet is a huge cost to the show, not only from a material standpoint but also from a labor standpoint. It's safe to say that we may not see aisle carpet for some time in the future, so ditch the formal shoes and pack your comfiest pair!
Let's talk facts and figures:
8,000 attendees

450+ exhibitors

2,890+ retail attendees

1,750+ banners across all classes of trade

More than 3 acres of candy and snack innovation

$6.3 million economic impact on the City of Indianapolis
Source: Buyers Relish 2021 Sweets & Snacks Expo
Overall, we were impressed with the exhibitor presence on the show floor, the attendee turnout, as well as the excitement and willingness around meeting in person after such a distant year for brands and consumers. Sweets and Snacks was a highly successful event for all that participated and in our opinion - a big step towards getting back to business at live events post pandemic.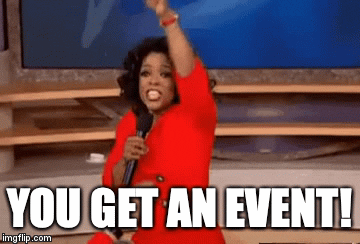 Thanks for reading! Email: info@goodtimecreative.com with any questions and feel free to leave a comment!